Tired of spending your Halloween in haunted attractions? Level up and stay the night in one of the most haunted hotels!
You might get lucky (or unlucky) and get in contact with a real spirit.
HAUNTED HOTELS FOR THIS HALLOWEEN
Chillingham Castle – Northumberland, England
This medieval castle is considered one of the most haunted places in England, with hundreds of paranormal events being recorded here.
There might be more than one ghost haunting the castle, including, the "Blue Boy", a boy whose bones were discovered behind a wall and a Lady who continues to search for her husband who ran away with her sister.
Dalhousie Castle – Edinburgh, Scotland
From Booking.com

From Booking.com
This beautiful, 13th-century castle, is said to be haunted by Lady Catherine. A teen who locked herself in the top room of the castle and starved herself to death after her parents forbid her to see the man she was in love with.
Reports include: tapping on doors and guest's having their hairs pulled.
La Posada de Santa Fe – New Mexico, USA
From Booking.com

From Booking.com
Before this place became a hotel, it was the mansion of Julia Staab, a depressed woman who lost her child and never left her room after that.
Nowadays, guests on Suite 100 (where her bedroom was located) can hear the water running in the middle of the night and water throughout the hotel has inexplicably turned on and off.
Lord Milner Hotel – Matjiesfontein, south africa
From Booking.com

From Booking.com
This old town is full of ghost stories, especially in the Lord Milner Hotel. One of the most famous stories is about nurse Kate, that passed way mysteriously in the hotel.
Guests have claimed to see her staring from the hotel's top turrets and hearing the sound of shuffling cards, which she loved to play with her patients.
Marroad International Hotel Narita Airport – Narita, Japan
From Booking.com

From Booking.com
In 1999, room 1272 was occupied by members of a cult, who stayed there for months, hidden in the room. When the police were finally called, a rotting corpse was discovered.
Nowadays, guests have been kept awake by the sound of a leaking tap or loud footsteps from the room upstairs, even if they're already on the highest floor.
Omni Mount Washington – New Hampshire, USA
From Booking.com

From Booking.com
At the Omni Mount Washington, you can expect noises on your door and belongings disappearing and reappearing minutes later, all Carolyn Stickney's fault!
Room 314 nets the best chance of spotting Carolyn, since you'll stay in her original four-poster.
Otesaga Resort – New York, USA
From Booking.com

From Booking.com
Otesaga Resort was a school for girls in the wintertime, and to this day, you can hear girls giggling and children running, even when no children are checked into the hotel.
It seems that the floors with more paranormal activity reports are the 2nd, 3rd and 5th floors.
Ross Castle – County Meath, Ireland
From Booking.com

From Booking.com
If you choose to stay in this castle, built in 1536, chances are you are not going to sleep that night – guests frequently wake up at night hearing voices as well as the doors banging and shutting on their own.
It's said that the spirit of an English lord's daughter haunts the castle along with the ghost of Myles "The Slasher" O'Reilly, an Irish folk hero who spent his last night at Ross Castle before dying in battle in 1644.
THE STANLEY HOTEL – COLORADO, USA
From Booking.com

From Booking.com
The Stanley Hotel inspired Stephen King's "The Shining" after he stayed there one winter night. Just from that, you can understand why this is one of the most "spirited" hotels in America.
Through the years, guests reported sounds of piano music and maniacal laughs in the hotel. These happenings are said to be the spirits of deceased employees and guests.
Toftaholm Herrgard – LAGAN, Sweden
From Booking.com

From Booking.com
This place has been home to numerous unexplained incidents: from doors and windows shutting on their own after having been left open as well as strange, unexplained noises.
The hotel is thought to be haunted by the ghost of a young boy that hung himself in room 324, on the morning of the wedding of the girl he loved.
---
Here they are, the Haunted Hotels for this Halloween! Hope this article helps you to find a good place to spend Halloween night and if you need any help planning your trip I can help you! Just click here.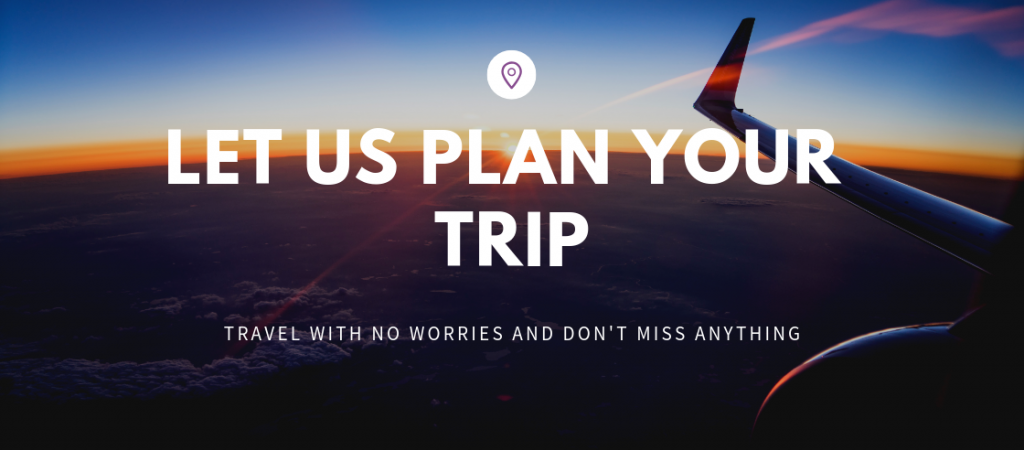 Want to save this post for later? PIN IT!