Mexico is full of beautiful beaches, colorful cities and natural wonders and thanks to that, despite the bad press, Mexico continues to be one of the top destinations for vacations!
No doubt that Mexico has very dangerous areas that you should not go to but most places are safe to visit. So, if you choose well where you spend your vacations, you'll visit amazing places with no problems and Mexico is very affordable, definitely a plus!
Here are the Top Cities to Visit in Mexico:
1 – Mexico City
We have to start this list with the capital – Mexico City. This vibrant capital has entertainment for every type of person!
If you love art and architecture, you can head to Colonia Roma and see the exceptional urban murals that often have a political message, go to the Palacio de Bellas Artes or visit the Museo Soumaya.

For history lovers, you can visit the amazing archaeological site, Templo Mayor, the hidden ruins that Mexico city was built on and the Metropolitan Cathedral.

The historical sites and museums are innumerable and one week is not enough to visit them all.

But, the gem of the city it's the food and the amazing nightlife! Street food, international restaurants, bars, clubs, you have everything here to spend an amazing time!
2 – San Miguel de Allende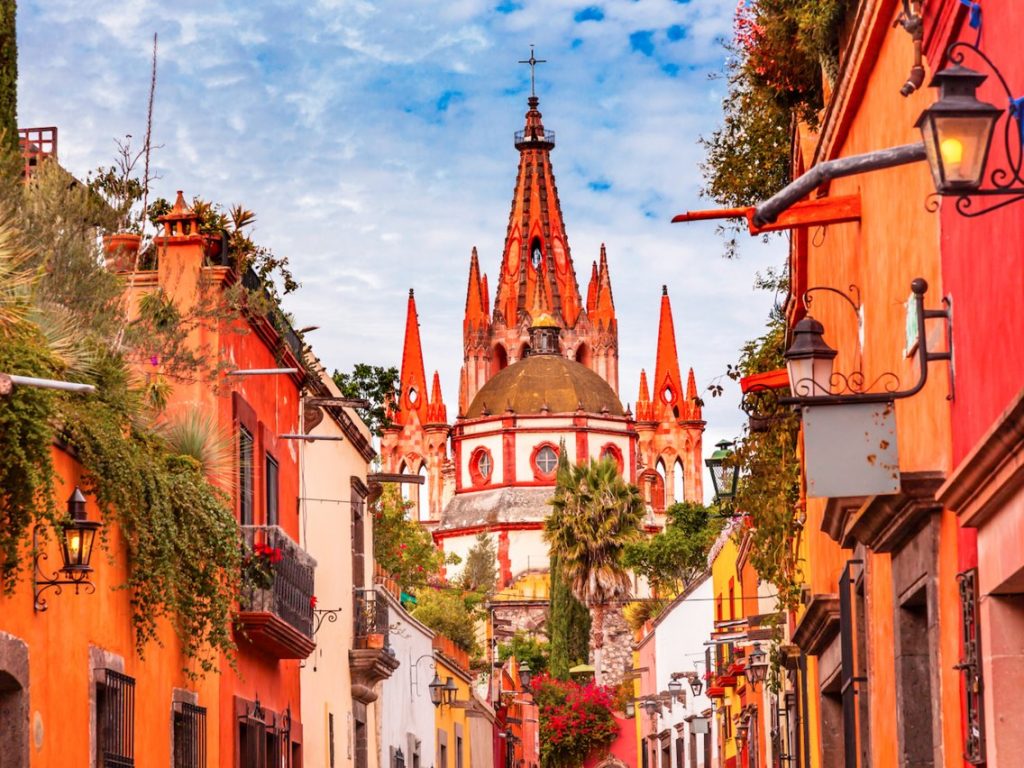 San Miguel de Allende was voted best city in the world two years in a row (2017 and 2018) by the Travel + Leisure awards.

For those who have been there this award is not a surprise, San Miguel de Allende is a small town full of history, with cobblestone streets and colorful buildings. This city has a very European vibe!

In here you can take walks along the cobblestone streets, visit museums, cafes and galleries or just sit down and enjoy the sight in the town square.

And if you want to do something different, one of the most popular things to do is horseback riding!
3 – Tulum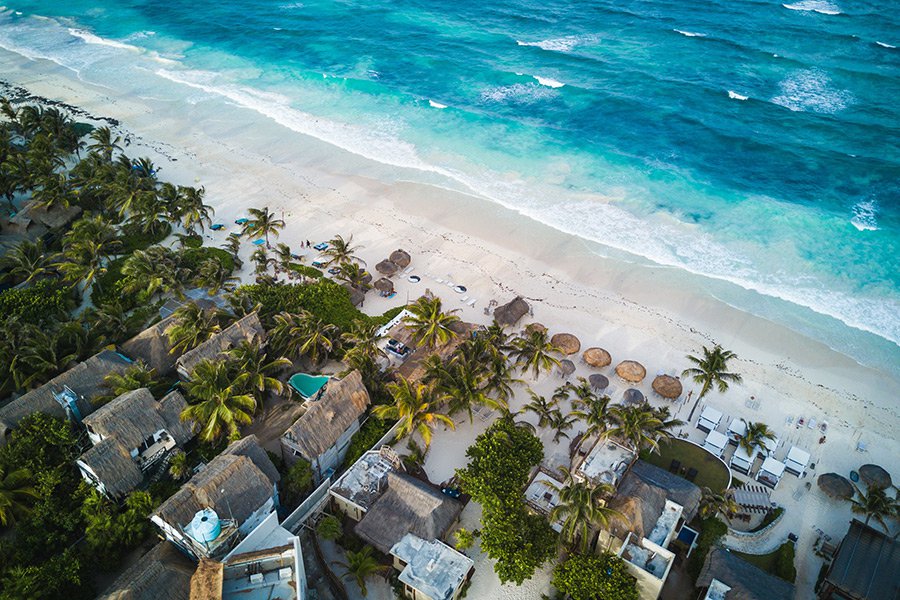 As you know, Mexico is famous for the amazing beach destinations, but I chose Tulum as the only beach destination on this list. Not for the incredible white sand beaches and warm turquoise waters, but because Tulum of all the famous beach destinations it's definitely the least crowded.
Tulum is great for scuba diving, has amazing seafood and is obviously a great place to relax! But you can also do some exploring here and go to visit the Tulum ruins – an abandoned Mayan city located on tall cliffs with breathtaking views!
4 – Guanajuato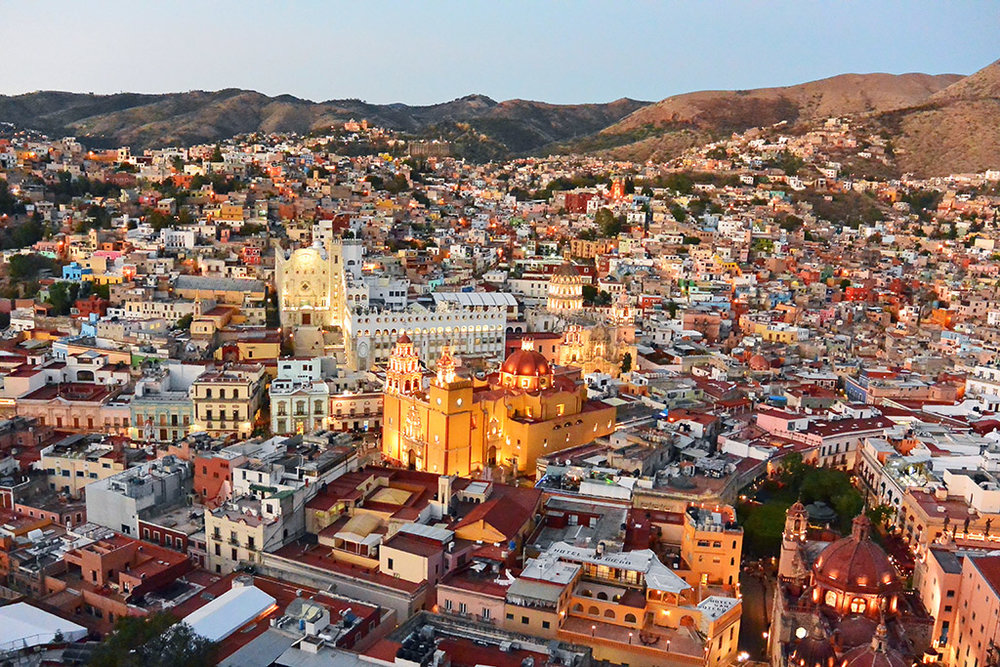 Guanajuato is a UNESCO listed city and it's one of the most picturesque places in Mexico, located in a narrow valley, full of small streets and colored buildings.
Guanajuato is a very cultural city, full of museums, like the Mummy Museum, cathedrals and theaters, but I have to again mention the amazing food! Make sure to do a food tour while you're there!
5 – Mérida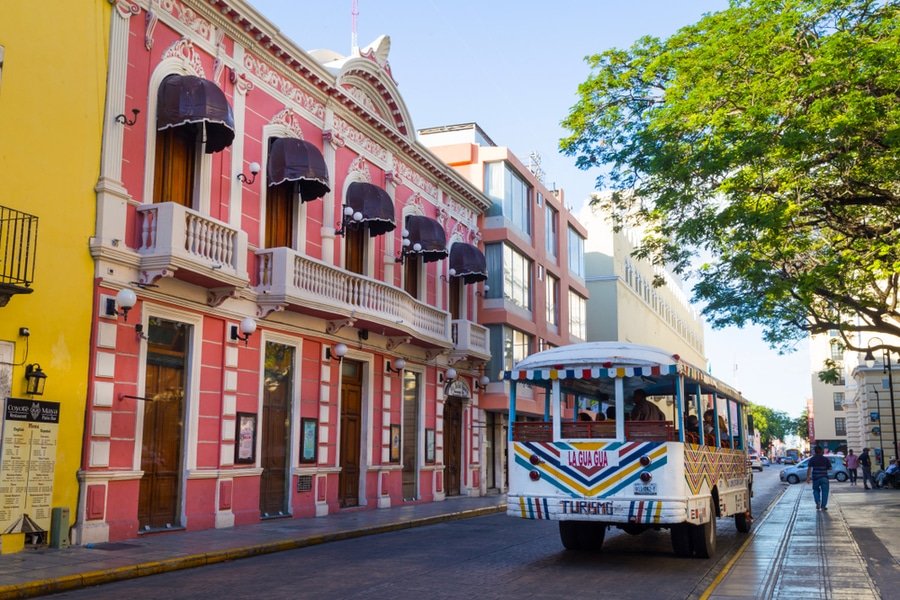 Mérida is the capital of the famous Yucatán state! Mérida is one of the safest cities in Mexico and is a perfect place to stay if you want to explore the wonders of Yucatán.

You can certainly notice the Mayan influence in this city! Enjoy your time here and admire the gorgeous architecture, museums and the cuisine, that is very different from other parts of Mexico.

From Mérida, you can easily visit the Chichen Itza and numerous cenotes (natural swimming pools).
---
Here it is, the Top Cities to Visit in Mexico! Hope this article helps you with your trip and if you need any extra help designing your trip I can assist you with that! Just click here.
Want to save this post for later? PIN IT!