Buenos Aires, the capital of Argentina, the South American city of love! With the colorful houses, the Malbec wine and the romantic Tango, is hard to not fall in love with Argentina!
The city is also known for being incredibly hot! After wandering around Buenos Aires exploring you might want to dive into a nice pool and relax in the afternoon. So, here are the hotels with the best pools in Buenos Aires!
BEST Pools in Buenos Aires
Four Seasons Hotel Buenos Aires
The Four Seasons Hotel Buenos Aires it's located in the exclusive Recoleta neighborhood and has this amazing outdoor pool, the only one in this region! Besides that, the hotel has an award-winning spa, perfect for a day of relaxation.
Faena Hotel Buenos Aires
Faena Hotel Buenos Aires has this amazing excentric design, not just at the pool but around all the hotel. You can try the international cuisine from the Bistro Sur and sip a cup of coffee at the Library lounge. The hotel is located in Puerto Madero.
Urbanica The Libertador Hotel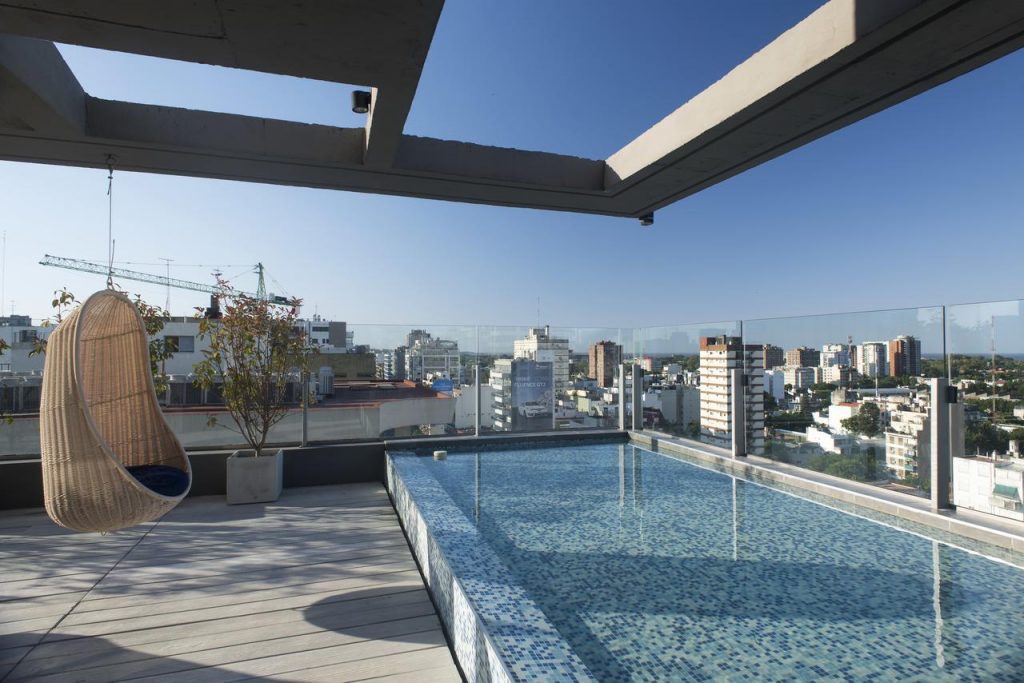 Located in Belgrano, the Urbanica The Libertador Hotel, has a cute outdoor pool with a great view of the city. For an extra fee, you can have a daily Starbucks breakfast!
CasaSur Palermo Hotel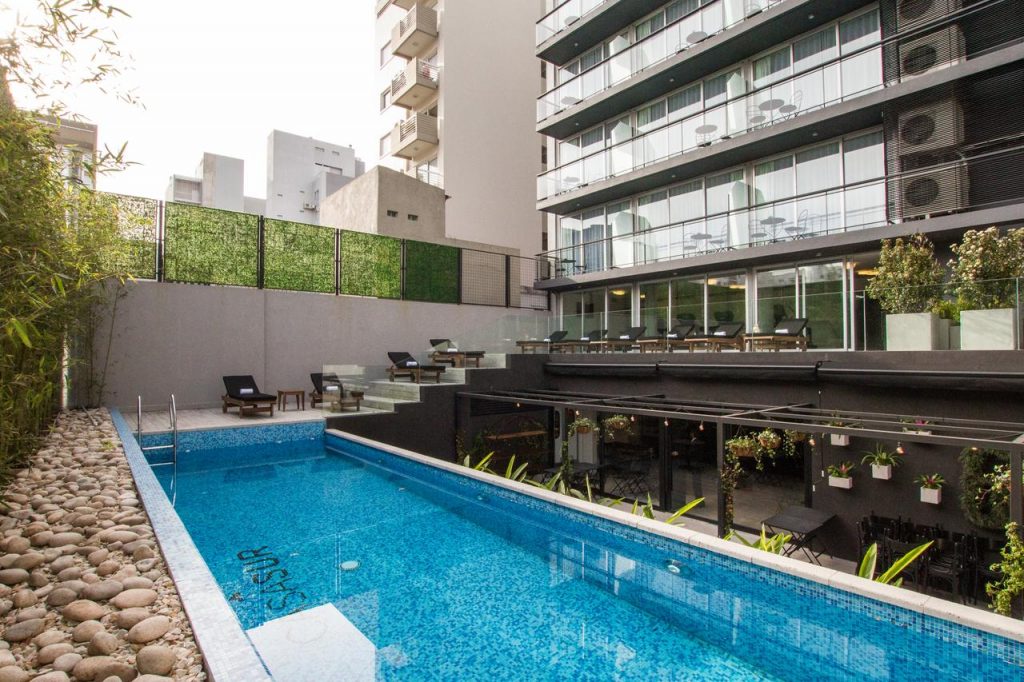 The CasaSur Palermo Hotel, located in Palermo, has a nice private pool close to the restaurant, perfect for a dive after a day exploring the city.
Panamericano Buenos Aires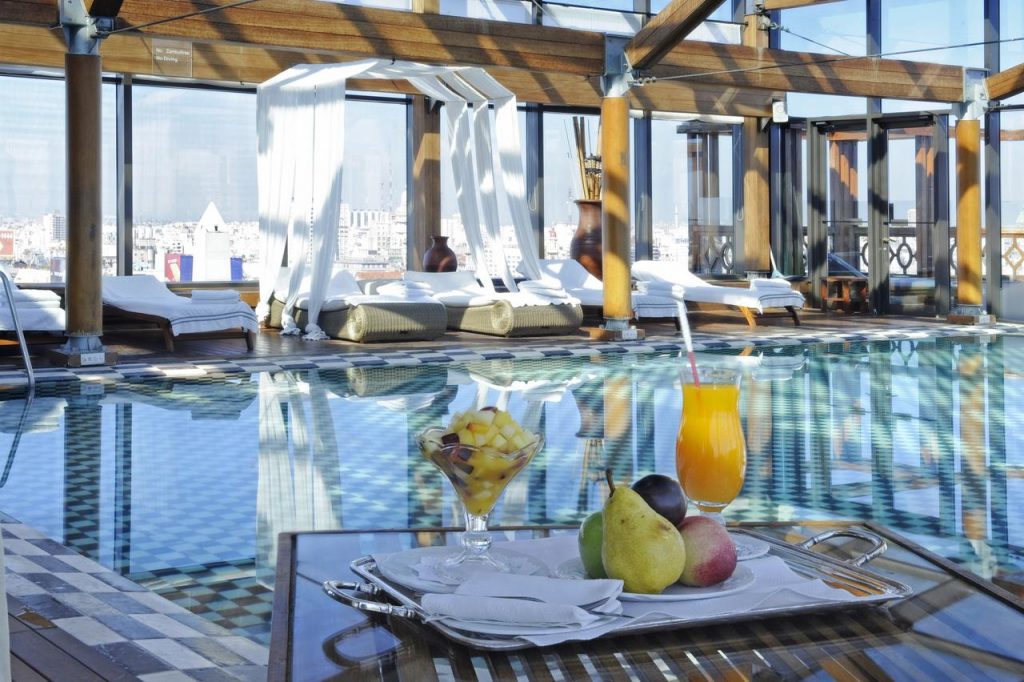 Right at the center of Buenos Aires, less than 300 m from the Obelisk and the Colon Opera House, we have the Panamericano Buenos Aires! Enjoy this beautiful pool and relax in the sun loungers while drinking a nice cocktail!
BE Jardin Escondido By Coppola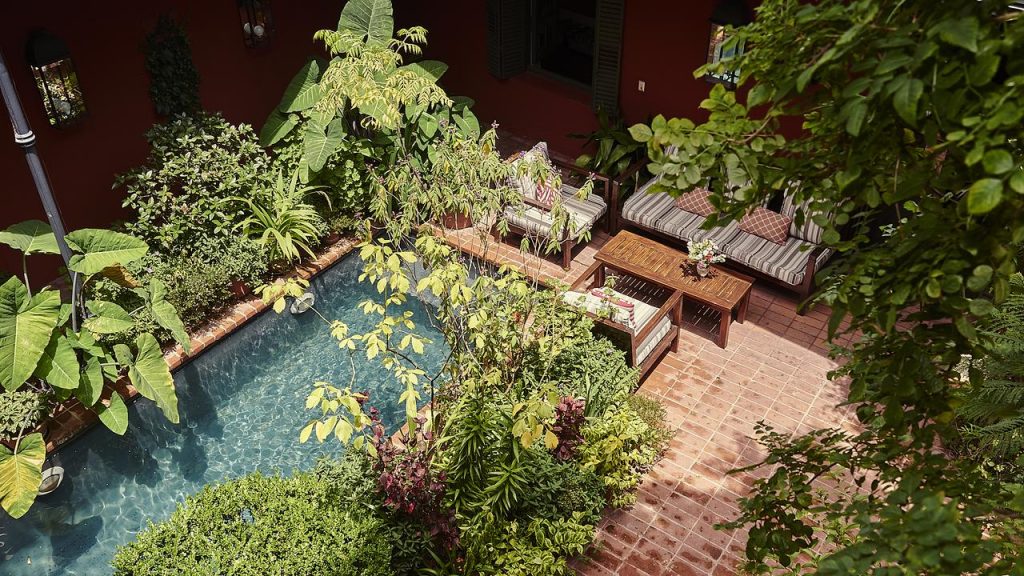 BE Jardin Escondido by Coppola is located in Palermo and has a beautiful isolated pool surrounded by a garden that transports you to another time. If you're lucky you might even find Francis Ford Coppola, a traditional guest in this property.
Alvear Palace Hotel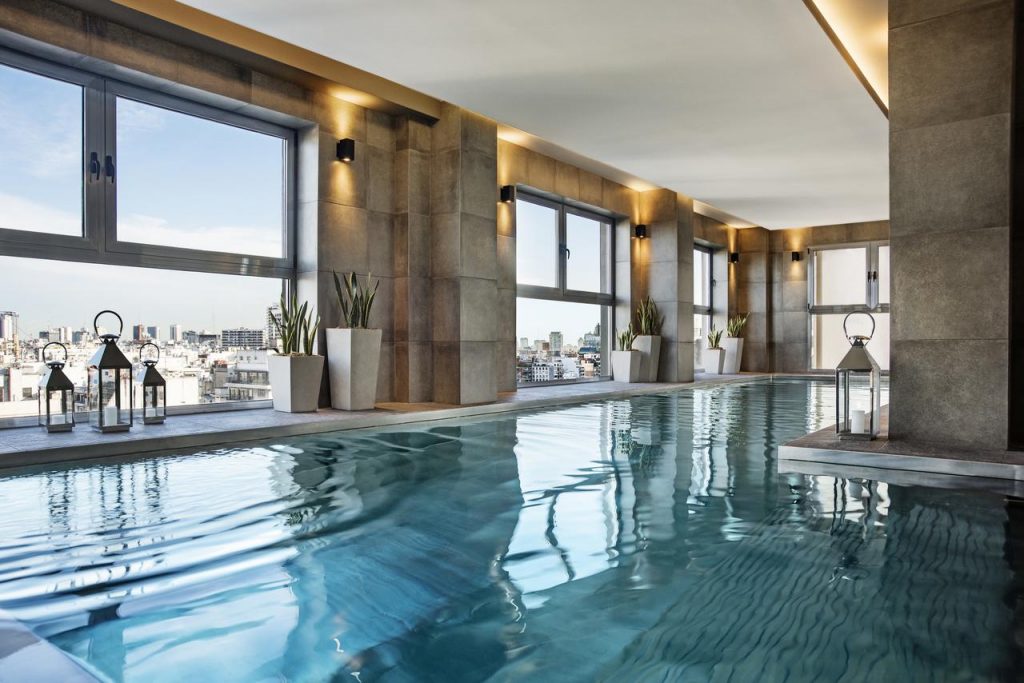 Alvear Palace Hotel is a luxury hotel located in Recoleta, with a French-inspired decoration. The hotel doesn't have an outdoor pool but has an incredible heated pool with a pool bar, with great views of the city. You can't also miss the luxurious Spa that features a vitality pool!
---
Here they are, the Hotels with the Best Pools in Buenos Aires! Hope this article helps you to find your hotel and if you need any help designing your trip I can assist you with that! Just click here.
Want to save this post for later? PIN IT!